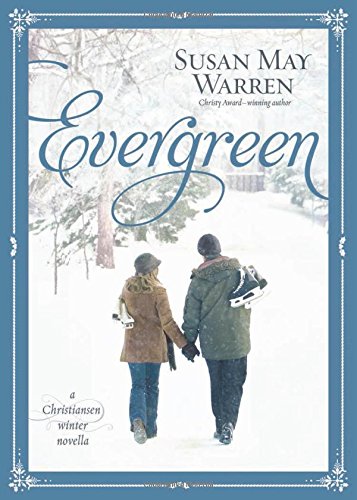 As a beautiful blanket of snow transforms the north woods into a winter wonderland, a deep chill settles over John and Ingrid's marriage. With the holidays fast approaching, their only hope of keeping their love evergreen depends on turning the page on the past and embracing a new chapter of their future.
If you are looking for a great way to start the holiday season than I know just the book for you! The Christiansen Family is the best place to visit for the holiday but especially this year.
John and Ingrid are emp­­ty nesters this Thanksgiving and Christmas season and both have different feelings and views about it. John can't wait to rekindle the flames in his marriage with Ingrid with his surprise getaway but Ingrid feels alone as emotions rise on the memories of a child she lost 16 years ago.
However, a spark of hope ignites when Ingrid hears from her sister, who she hasn't heard from in 16 years. She asks Ingrid to care for her son Romeo while she goes into rehab; her eldest son Matthew is over seas in the military. John is not as enthusiastic.
It's another great book by Susan May Warren! You won't want to miss it this Holiday season (or anytime!). Check it out today!
I give this book a 5 out of 5!!!