Book Description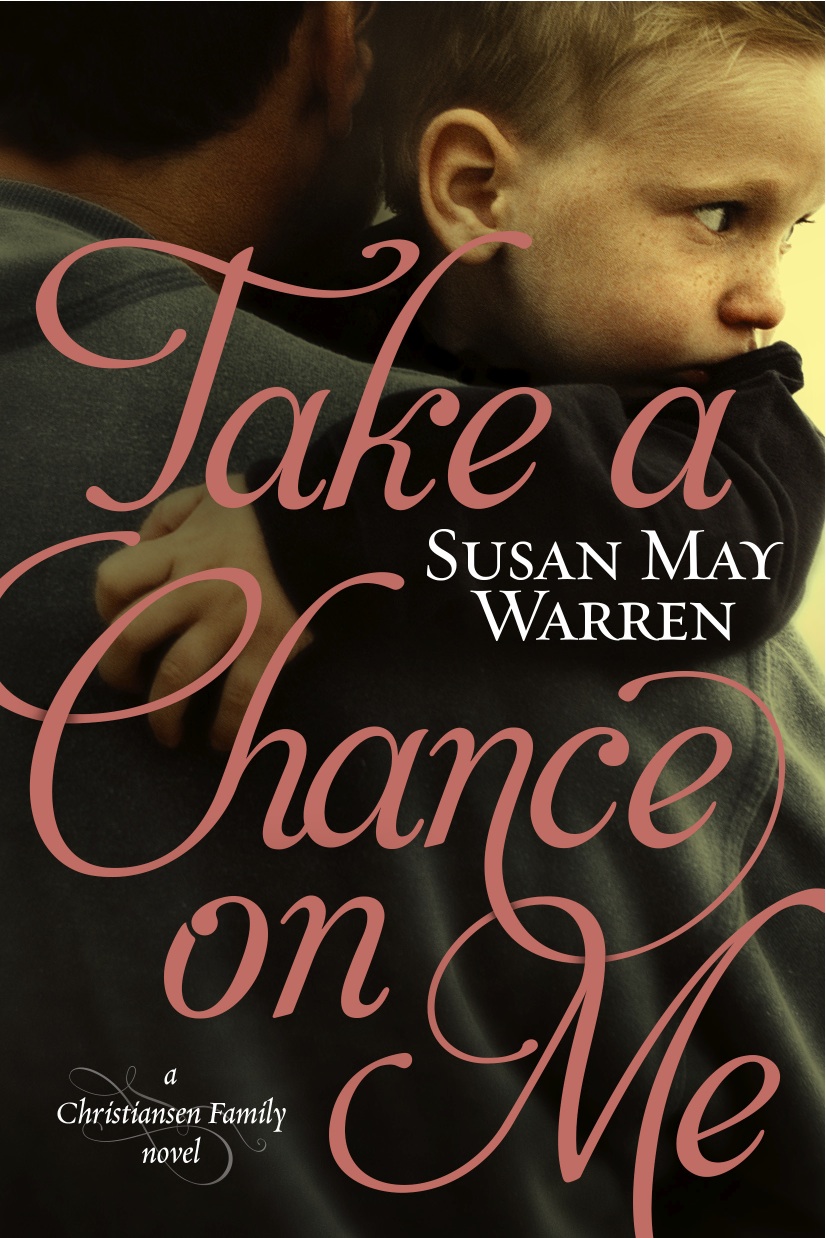 Darek Christiansen is almost a dream bachelor―oldest son in the large Christiansen clan, heir to their historic Evergreen Lake Resort, and doting father. But he's also wounded and angry since the tragic death of his wife, Felicity. No woman in Deep Haven dares come near.
New assistant county attorney Ivy Madison simply doesn't know any better when she bids on Darek at the charity auction. Nor does she know that when she crafted a plea bargain three years ago to keep Jensen Atwood out of jail and in Deep Haven fulfilling community service, she was releasing the man responsible for Felicity's death. All Ivy knows is that the Christiansens feel like the family she's always longed for. And once she gets past Darek's tough exterior, she finds a man she could spend the rest of her life with. Which scares her almost as much as Darek learning of her involvement in his wife's case.
Caught between new love and old grudges, Darek must decide if he can set aside the past for a future with Ivy―a future more and more at risk as an approaching wildfire threatens to wipe out the Christiansen resort and Deep Haven itself.
My Review
It's a wonder how I ever missed such a book! Susan May Warren's first book in the Christiansen Family series is one you won't want to miss! A story of repentance, forgiveness, and taking a chance on God!
Darek Christiansen, most eligible bachelor in town, yet no ones dares bid on him; the man with the boulder size chip on his shoulder. That is, until Ivy Madison comes to Deep Haven. Not knowing his history, feeling sorry for him she bids on the lonely bachelor. She soon wishes she hadn't. Darek has built walls around him so thick, it seems nearly impossible to get through them. But this woman just might be his undoing.
Ivy Madison, new assistant county
attorney of Deep Haven, an orphan looking for a home. Her whole life seems to be a struggle of survival and belonging. Moving from foster home to foster home slowly built a wall around her heart. But that didn't stop her, she went to Law school to help those who, like herself, fall through the cracks.
One of the things I absolutely love about Susan's books, they don't revolve solely around two characters. More characters come into play with their own wonderful story which beautifully weaves everything together! I can't help but love every character that enters the scene.
Claire Gibson, gardner by day and pizza maker by night. Every one is encouraging her to move on and leave Deep Haven, but with her grandfather sick how can she live? But is that her only reason for staying? Something deeper lingers inside, love or fear?
Jensen Atwood, accused felon working off his probation in a town where everyone seems to hate him. Even himself. After allegedly killing the wife of his best friend, Jensen stays secluded rather than face the town and their judgment.
Darek's mother, Ingrid, has to be one of my absolute favorites. Her faith and love is the honey that glues it all together. She melted my heart with her tender love towards Ivy. The love for her son and grandson. It made me desperately long to go a visit Ingrid Christiansen just to get a hug from her.
Each one of these characters experience a form of grief, loss, disappointment, and love. Not just from one another, but in God. I found every one of them so relatable I cried. The feeling of rejection and doubt of belonging to disappointment and wondering if God would listen.
I originally started this series in book #3: When I Fall In Love. I had no idea it was a part of the series or that it was in the middle of one. But that's a good thing! I was able to read and fall in love with the series without feeling like I'd jumped in the middle of something. However, now that I've read the first book, I feel more complete!
I hope you will check out this book and the rest of the Christiansen Family series. You won't be
disappointed
. And if you are, well, maybe you are just having a bad day and need to try again next time! Haha!
I give this book a 5 out of 5 stars!